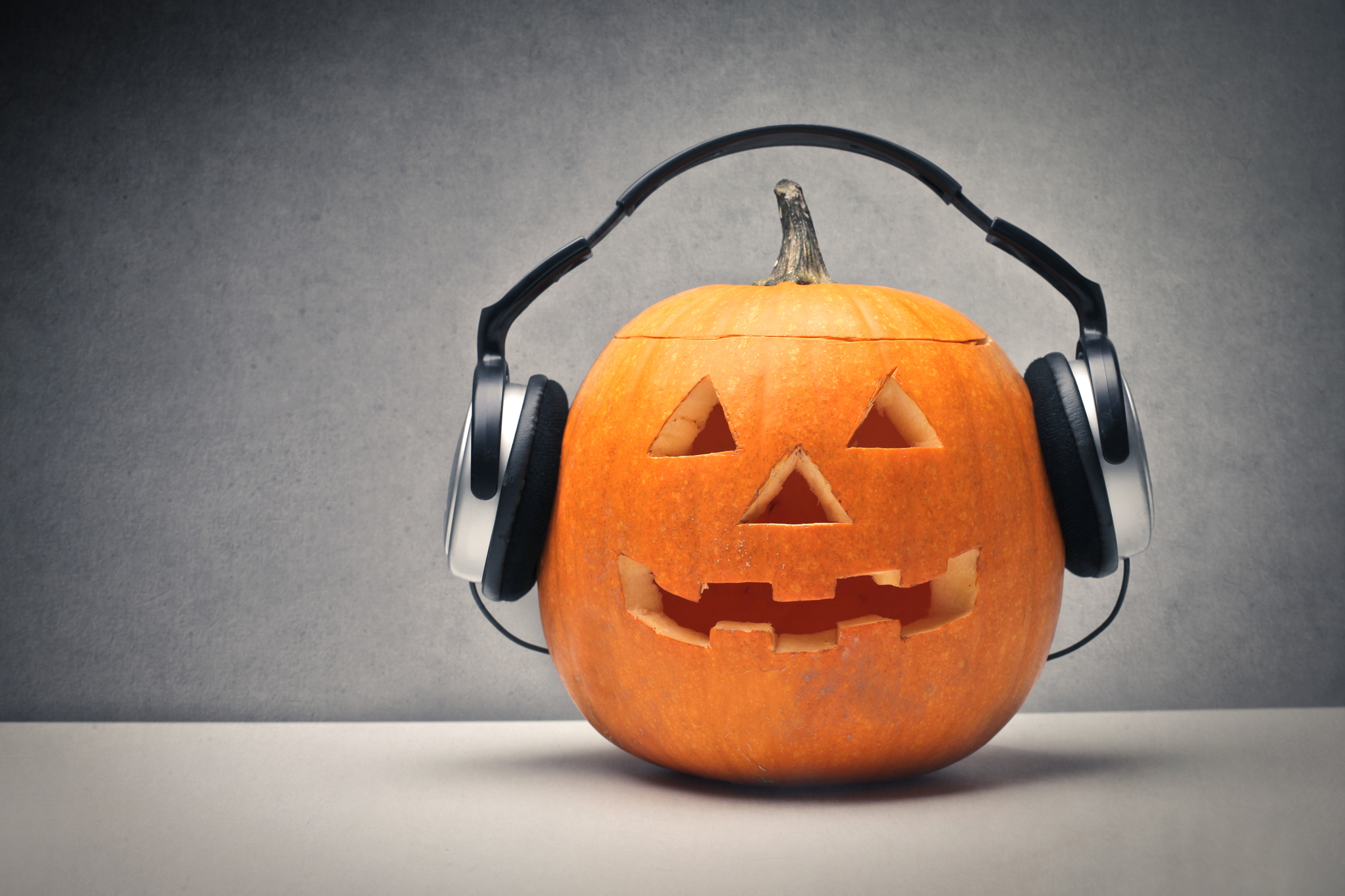 Happy October! Fall is my absolute favorite season, not only because of the weather but I get to sing fun songs to the little ones involving Halloween and create worksheets with ghouls and pumpkins. In addition to all the fun activities below; Prek-2 grade and 3-6 grade will be begin to learn their Christmas Concert songs!
This month pre-k and K will explore will play everyone's FAVORITE game "We are Spooky Skeletons." This gam re-enforces call and response type learning and gets the kids moving! Colorful Halloween books will be sung to them with accompany on the ukulele. We'll have lots of fun!
First grade will begin to discover how quarter note beats work with "The Muffin Man." Each quarter note is a muffin! "Big Black Cats" and "The Itsy Bitsy Spider" will also aid them in learning rhythm with body percussion and instrumental percussion. "In the Hall of the Mountain King" will be listened to and talked about. And because they love it so much from last year, "We are spooky skeletons" will be played. Eighth notes will be introduced later in the month and how they are written and played.
Second grade will continue their rhythmic training in addition to singing "Mi, Sol, and La." We'll be playing "Down in the Valley" with a tennis ball in a circle and learn "Poor Little Kitty Cat." The concept of timbre will be learned by the different instruments in class. They will then begin to learn notating So-Mi-La with little ghosts and play them on the boomwhackers!
Third grade will receive their recorders at the end of the month! They're first notes will be B-A-G. Families at home - prepare for a lot of Hot Cross Buns and other easy fun tongs to play at the start of their recorder adventure. The Pentatonic scale will be talked about. After learning about the Pentatonix and voice types last month from the magazine "Music Express" the kids will get to play and understand why the Pentatonix names their vocal group after really cool scale!
Fourth grade will also continue to learn their recorders. 6/8 time will be re-introduced and practiced as well as moderately difficult songs from our new books "Recorder Express."
Grade five was introduced to ukulele the last week of September. C7 and F Major chords were learned. "Clementine" will be our first graded song to perform this month. Students will then experiment and create their own songs when more chords are added.
Composer on the Month - Mozart! Who was he?!