Music - Ms. Daigle
Welcome! I hope that you're student is ready to be immersed into the world of music! Ukuleles, recorders, boomwhackers, drumming, dancing, singing, games, and theater are just some of the activities that I love to teach in class. Music is my passion and I absolutely adore sharing my love for it. The Christmas Pageants and Spring Concerts happen twice a year and showcase every grade's voice. If you have any questions, please This e-mail address is being protected from spambots. You need JavaScript enabled to view it
Happy February! Spring is approaching that means that the Spring concerts are coming up! All students will begin to learn their songs for their concerts. Prek-2nd grade will be singing wonderful songs about what it means to be polite, have friends, and more! 3-6 grade will be working on songs that will be a bit of a surprise! It's very different than anything we've ever done before! More to come soon!
Fifth and sixth graders will be finishing up their composer projects for the first half of February. They will present them in class using Google Slides. They will also practice how to right counts in music for whole, half, quarter, and eighth notes. They'll be able to learn them and count them out in no time! To finish off the month, students will compose their own percussion songs!
Third and fourth grade will continue their recorders. We will be learning and reviewing the note "D" this February. B, A, G, C, and D as well as dotted half notes, dynamic markings (piano/forte) , and muiscal symbols (Fermata, breath marks) will be further learned and practiced.
First and second graders will be introduced to the time signature using the song "All You Need Is Love" (Perfect for February!). 4/4, 3/4, and 2/4 will be introduced. All of these time signatures focus on the quarter note receiving one beat (easy to clap to!) and show that different beats per measure can make songs or parts of songs sound very different! They will also be introduced to sight reading rhythms involving quarter notes, quarter rests, half notes, and half rests.
Pre-k and kindergarten will be continuing to learn movement games with "Splish Spalsh" and "Hop Till You Drop!" They're progressing quickly with call and response on the drums too! They're just so smart!
2017! I hope everyone had a very merry Christmas and a happy new year!
The 5th and 6th graders most favorite project is in the works - Ipad Composer Projects! Students will pair up and research a composer's biography, choose their favorite song, and describe why they enjoy that song. Both grades will be learning about classical, baroque, and romantic composers.
The 3rd and 4th graders will learn "D" this month on the recorder. They now know how to play B, A, G, and C. All students are able to play the songs in the book we've practiced in class up until page 13. Students will also be learning the Rondo theme with a fun activity called "Candy Rondo" (that of course involves candy)
1st and 2nd graders will continue practicing rhythm with the drums and begin to learn the notes on the staff with the boomwhackers. They will learn how to play "Twinkle Twinle Little Star" and "London bridge."
Prek and K will begin to learn how to draw music notes and practice call and response on the drums and boom-whackers. They'll even color their own boom-whacker sheets to write a song! As well as learn some new fun movement games.
December! My favorite time of year! This month is always my favorite in music class. I love involving all things Christmas in class, whether it's books, activities, or games. All of  the Christmas songs we've been practicing sound great! You are all in for a treat and I hope you can make it to the concerts this month.
Pre-Kindergarten & Kindergarten
I might as well introduce everyone to the one and only... Mr. Bubbles. He is a shy, cuddly, shiny clown fish that adores reading to the little ones. He's always sure to make his friend's laugh! He loves to read about numbers, being polite, and of course... Christmas books! We will also be discovering instruments like cups, and how lots of things around us can be used to make beautiful sounds. Mr. Bubbles is already excited to see his friends next week!
First grade
First grade truly impressed me last month! They wrote a 9 measure song with quarter, half, dotted half, and whole notes in 4/4 time. I was so amazed. Though they wrote random pitches, their rhythms were incredibly impressive! They will be continuing to work on these rhythms and will slowly be including pitches.
Second grade
Second grade will continue learning about instruments, where they sit on the orchestra, how they sound, and much more. They truly enjoy composing their own songs, soon enough we'll be able to create them and then play them! Second graders will also pick back up learning how to sing on do, re, and mi.
Third Grade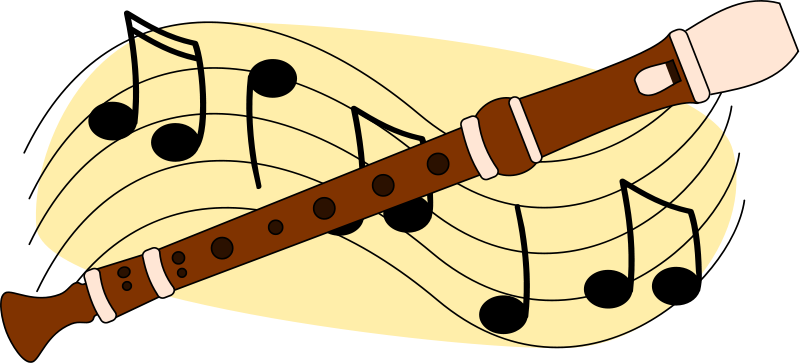 Third grade blows me away every week with their recorder skills. I barley have any kids forgetting their recorders at home and it seems like all of them are re

Fourth Gradeally into it! They will be practicing their new note, C with lots of songs in our books on pages 11-14.
Fourth grades recorder review has been going swimmingly! We will be dedicating notes D and F# to the month of December. Please make sure your fourthgrader is bringing in their instrument weekly. We have started playing simple improv games at the end of class. Park bench has been the favorite.
Fifth Grade
We have been fully immersed in composing and playing what we've created. A task that sounds a lot easier that it actually is. Fifth graders will be writing a 9 bar piece in groups of four using both pitch and rhythm. They will then be playing them on the boomwhackers for the class.
Sixth Grade
Sixth graders will be fully immersed in difficult improv games that challenge the mind and each individuals creativity. We will soon be preparing for our composer projects on the ipads for January by studying and listening to composers.