Music - Ms. Daigle
Welcome! I hope that you're student is ready to be immersed into the world of music! Ukuleles, recorders, boomwhackers, drumming, dancing, singing, games, and theater are just some of the activities that I love to teach in class. Music is my passion and I absolutely adore sharing my love for it. The Christmas Pageants and Spring Concerts happen twice a year and showcase every grade's voice. If you have any questions, please This e-mail address is being protected from spambots. You need JavaScript enabled to view it
2017! I hope everyone had a very merry Christmas and a happy new year!
The 5th and 6th graders most favorite project is in the works - Ipad Composer Projects! Students will pair up and research a composer's biography, choose their favorite song, and describe why they enjoy that song. Both grades will be learning about classical, baroque, and romantic composers.
The 3rd and 4th graders will learn "D" this month on the recorder. They now know how to play B, A, G, and C. All students are able to play the songs in the book we've practiced in class up until page 13. Students will also be learning the Rondo theme with a fun activity called "Candy Rondo" (that of course involves candy)
1st and 2nd graders will continue practicing rhythm with the drums and begin to learn the notes on the staff with the boomwhackers. They will learn how to play "Twinkle Twinle Little Star" and "London bridge."
Prek and K will begin to learn how to draw music notes and practice call and response on the drums and boom-whackers. They'll even color their own boom-whacker sheets to write a song! As well as learn some new fun movement games.
December! My favorite time of year! This month is always my favorite in music class. I love involving all things Christmas in class, whether it's books, activities, or games. All of  the Christmas songs we've been practicing sound great! You are all in for a treat and I hope you can make it to the concerts this month.
Pre-Kindergarten & Kindergarten
I might as well introduce everyone to the one and only... Mr. Bubbles. He is a shy, cuddly, shiny clown fish that adores reading to the little ones. He's always sure to make his friend's laugh! He loves to read about numbers, being polite, and of course... Christmas books! We will also be discovering instruments like cups, and how lots of things around us can be used to make beautiful sounds. Mr. Bubbles is already excited to see his friends next week!
First grade
First grade truly impressed me last month! They wrote a 9 measure song with quarter, half, dotted half, and whole notes in 4/4 time. I was so amazed. Though they wrote random pitches, their rhythms were incredibly impressive! They will be continuing to work on these rhythms and will slowly be including pitches.
Second grade
Second grade will continue learning about instruments, where they sit on the orchestra, how they sound, and much more. They truly enjoy composing their own songs, soon enough we'll be able to create them and then play them! Second graders will also pick back up learning how to sing on do, re, and mi.
Third Grade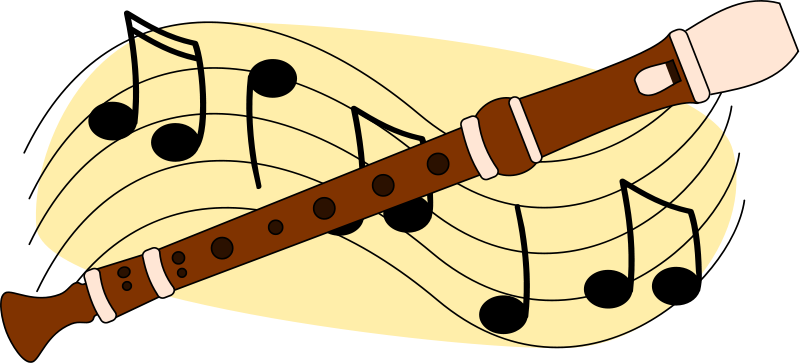 Third grade blows me away every week with their recorder skills. I barley have any kids forgetting their recorders at home and it seems like all of them are re

Fourth Gradeally into it! They will be practicing their new note, C with lots of songs in our books on pages 11-14.
Fourth grades recorder review has been going swimmingly! We will be dedicating notes D and F# to the month of December. Please make sure your fourthgrader is bringing in their instrument weekly. We have started playing simple improv games at the end of class. Park bench has been the favorite.
Fifth Grade
We have been fully immersed in composing and playing what we've created. A task that sounds a lot easier that it actually is. Fifth graders will be writing a 9 bar piece in groups of four using both pitch and rhythm. They will then be playing them on the boomwhackers for the class.
Sixth Grade
Sixth graders will be fully immersed in difficult improv games that challenge the mind and each individuals creativity. We will soon be preparing for our composer projects on the ipads for January by studying and listening to composers.
Happy November! Where does the time go!?! So far, all of you students are doing WONDERFUL in music. I have made the decision to move class to the classrooms and it's so much better on so many levels. The kids behavior has sharpened up, I can utilize the Eno Boards, and it's easier to do worksheets, coloring, and crafts when they are in their own element at their desks.
The Christmas music is sounding great! Prek-2 and 3-6 Christmas Concerts are in December! Plan accordingly for these dates:
Prek-2: Listen to the Angels Thursday. December 15 @ 10 am in the Church
Pre-K: Jingle Bells & We Wish You a Merry Christmas
K: Silent Night & Up On A House Top
1st Grade: Christmas is a Celebration & Mary You've Been Chosen (lyrics below)
2nd Grade: Good News Comin' & Listen To The Angels (lyrics below)
3-6: Let Heaven and Nature Sing! Tuesday.December 20 @10 am in the Church
3rd Grade: Angels We Have Heard on High & We Wish You a Merry Christmas
4th Grade: First Noel & Away In A Manger
5th Grade: We Three Kings & The Little Drummer Boy
6th Grade: Hark The Herald Angels Sing & Come All Ye Faithful
This month in music class!
Prek & K
Music's littler friends will be discovering more books sung to music. We will be dancing with scarves, playing with bean bags, and singing fun and festive songs all month long - They'll even get to hold and strum the ukuleles!
1st Grade
First graders will continue to learn their notes by playing the infamous "Name That Note" Game in music class. Students roll a die to wither land on a quarter, half, dotted half, or whole note. Be careful! Don't land on the bass clefs, they send you back a space. Treble clefs allow you to roll again!
2nd Grade
Second grade has just begun and will continue to be making their "My little Book of Instruments" book in class. They have to color, cut, and organize the different instruments, write their names, and create a little book to keep with them! Featured instruments are, Strings (violin, cello, bass, guitar), Percussion (cymbals, snare drum, xylophone), Woodwinds (clarinet, oboe, bassoon), Brass (trumpet, trombone, tuba)
3 & 4 Grade
Both third and fourth grade are making great progress with their recorders. Third graders have not forgotten their recorders, which is amazing! However, the fourth grade needs to catch up! I had to lend out 10 recorders one day, each student had one point taken off of their grade for not bringing it in. An A+ can turn into an A- very quickly! 3rd and 4th graders will have a quiz on either the 14, 15, or 16 depending on when the see me. This quiz will be counted towards their grade. A study guild will go home with them the second week of November.
5 & 6
We are slowly but surely learning chords and strumming patterns on the ukulele. Students can now play C7, C, F, a, and G (G is very hard and has been taking some time… but they are getting the hang of it!) Students are welcome to bring in ukuleles from home if they have them. I will tune and/or fix them if they need to be.
Christmas is a Celebration (1st Grade)

Christmas is a celebration, Christmas all around the earth!

Once more, we will sing the story, telling of the Savior's birth!

 

Christmas is a celebration! Worship, celebrate the King!

Christ has come to dwell among us, let the world rejoice and sing!

 

Every living creature praise his holy name.

Sing with joy and gladness because this baby came

Lift your voice and praise Him, let the heavens ring!

Glory to the God of everything!

 

Christmas is a celebration, Christmas, feel it all around.

'Tis the season to be joyful, listen to the happy sound.

Listen to the sound, listen to the happy sound!

Mary You've Been Chosen (1st Grade)

Mary, you've been chosen, though you don't know how.

You are highly favored, the Lord is with you now.

 

You will have a baby, it may seem rather odd.

You shall name him Jesus. He is the son of God.

 

Silently the world must wait until the day

when the star will shine in a marvelous display.

 

Mary, you've been chosen, and you don't see why.

Nothing is impossible for the son of the most High.

 

I know that you are frightened, it is hard to comprehend.

Keep these words, remember, in your heart forever,

forever and forever, His love will never end.

Good News Comin' (2nd Grade)

Good news comin' 'round the corner, good news on this Christmas morn!

Good news from the voice of Heaven, Jesus, your savior is born!

 

Go tell it on the mountain, over the hills and everywhere.

Go tell it on the mountain that Jesus Christ is born!

 

Good news comin' 'round the corner, good news on this Christmas morn!

Good news from the voice of Heaven, Jesus, your savior is born!

 

Hark! The herald Angels sing, "Glory to the newborn King!

Peace on earth and mercy mild, God and sinners reconciled."

Joyful, all ye nations rise, join the triumph of the skies,

With angelic hosts proclaim: "Christ is born in Bethlehem!"

Hark! The herald Angels sing, "Glory to the newborn King!

 

Joy to the world, the lord is come! Let earth receive her king!

Let every heart prepare him room,

And heaven and nature sing, and heaven and nature sing,

And heaven and heaven and nature sing.

 

Good news comin' 'round the corner, good news on this Christmas morn!

Good news from the voice of heaven, Jesus, your Savior born!

Jesus, your Savior is born!

On a Night like Tonight (2nd Grade)

On a night like tonight stars appeared by and by,

But one of them shone brightest as it hung in the sky.

It guided the shepherds and the wisest of men

to leave their homes and journey down to Bethlehem

 

On a night like tonight both his mother and dad

finally found shelter with the donkey they had.

They never had doubts about the choices they made,

'cause God had calmed their hearts and told them, "Don't be afraid!"